Looking to setup a Pi Node on your Windows-based Laptop? This guide could help you in that.
Since the creation of Bitcoin in 2008, the potential usage of cryptocurrency and its underlying blockchain technologies have captured the attention of governments, cypherpunks and private organisations over the past decade. Today, there are more than 5406 listed cryptocurrencies in the market.
While the crypto space has seen some backlash from the wider ecosystem due to a growing scamming activities revolving the promotion of the easily minted ERC-20 tokens, it should not stop us from identifying genuine blockchain projects such as Ripple (XRP), Chainlink (LINK) and Ethereum (ETH), which could revolutionise the world's industries.In this article, we will be sharing more about the technical aspects of setting up your computer for a new cryptocurrency project which is taking the crypto space by storm. Similar to other projects in the space, Pi Network has faced numerous skeptics and allegations that it is a MLM, ponzi scheme, etc.
However, it is noteworthy to mention that based on the current development of Pi Network, it is far from being a hideous blockchain project, since users do not need to pay ANYTHING for the Pi Network token.Pi Network (PI) is one of the first cryptocurrencies (after Electroneum, Phoneum, etc.) that claims to allow users to mine on their mobile devices. Launched in 2019 by three Stanford graduates, namely Dr. Nicolas Kokkalis, Dr. Chengdiao Fan and Vincent McPhillip.
Within a short span of less than 12 months, Pi Network has quickly gained popularity among users, even though users 'mined' π tokens are yet to be traded on ANYWHERE, including cryptocurrency exchanges. Thus, it is up to an individual's due diligence to ensure that they do not fall victim to scammers who are impersonating Pi Network, like the listing these scammers have posted on Coingecko at press time.
Also, the blockchain-minted tokens of Pi Network tokens DO NOT have an official ticker symbol yet. Some users who were introduced to Pi Network thought that their tokens are already on an exchange with a market value. That is ENTIRELY FALSE as well.Therefore, as we would wish to emphasise once again, Pi Network is NOT PChain (PI). Pi Network has yet to list their tokens onto ANY exchanges, until the official team announces the awesome news that every Pioneer (a pet name used for Pi Network's users) has been looking forward to.
So without further ado, let's skip to the topic of the day – Setup Guide for Pi Node for Windows version. If you're looking for a MacOS guide, we've prepared a similar guide for MacOS for you as well
Join the Pi Node, let's get started!
Unlike Bitcoin, Ethereum and Litecoin where miners require GPU processors to contribute to the mining network, Pi Network, built on the Stellar Consensus Protocol (SCP), enables their Pioneers to mine using CPU. Which means to say, that anyone with a Laptop or Desktop, running a Windows or MAC operating system (MacOS) will be able to contribute to Pi Network's blockchain.
According to the long mambo-jambos written by the Core Team of Pi Network, Pioneers can participate as a Computer App (Desktop App interface), Node (Node interface) or SuperNode (Node interface) providers, with requirements as shown on the official page. Since this article is to show you how you can setup the Pi Node on MacOS, we're not going to summarise their lengthy explanation here.
Below are some of the basic steps to setup the Pi Node, based on Windows 10 Pro.
Step 1
Tap on the 'Node' icon as shown on your Pi Network app.
Step 2
Click on the orange 'CONTINUE' button
Step 3
Step 4
After the Docker is successfully setup, launch the Docker app on your Windows PC or laptop. Open the router ports (shown in the screenshot 4b. below) on your computer's firewall and forward these ports from your router.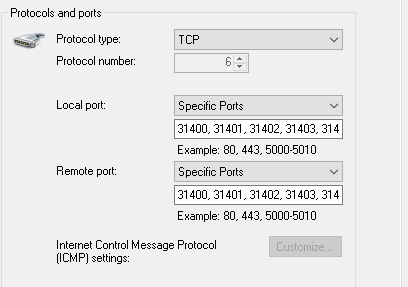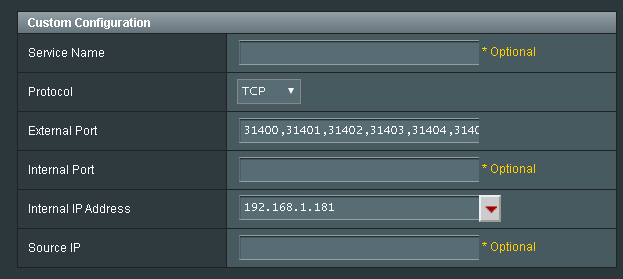 Step 5
Step 6
If you have anymore burning questions regarding Pi Network or the Pi Node, feel free to chat via the official Pi Network's app, or join the largest community-based Pi Network's Facebook group for engagement now!
Like the content that you're seeing? Subscribe to Hegion today and get to receive the latest guides, research and news about Pi Network and the wider blockchain ecosystem